DESMOS, Giving Easily and Efficiently | www.desmos.org | April 2013
Included in the work that was donated to the silent auction supporting the non profit organization "Desmos".
ΔΕΣΜΟΣ, Προσφέροντας Εύκολα και Αποτελεσματικά.
Μέρος της δουλειάς που διατέθηκε στη σιωπηλή δημοπρασία για την υποστήριξη της μη κερδοσκοπικής οργάνωσης "ΔΕΣΜΟΣ".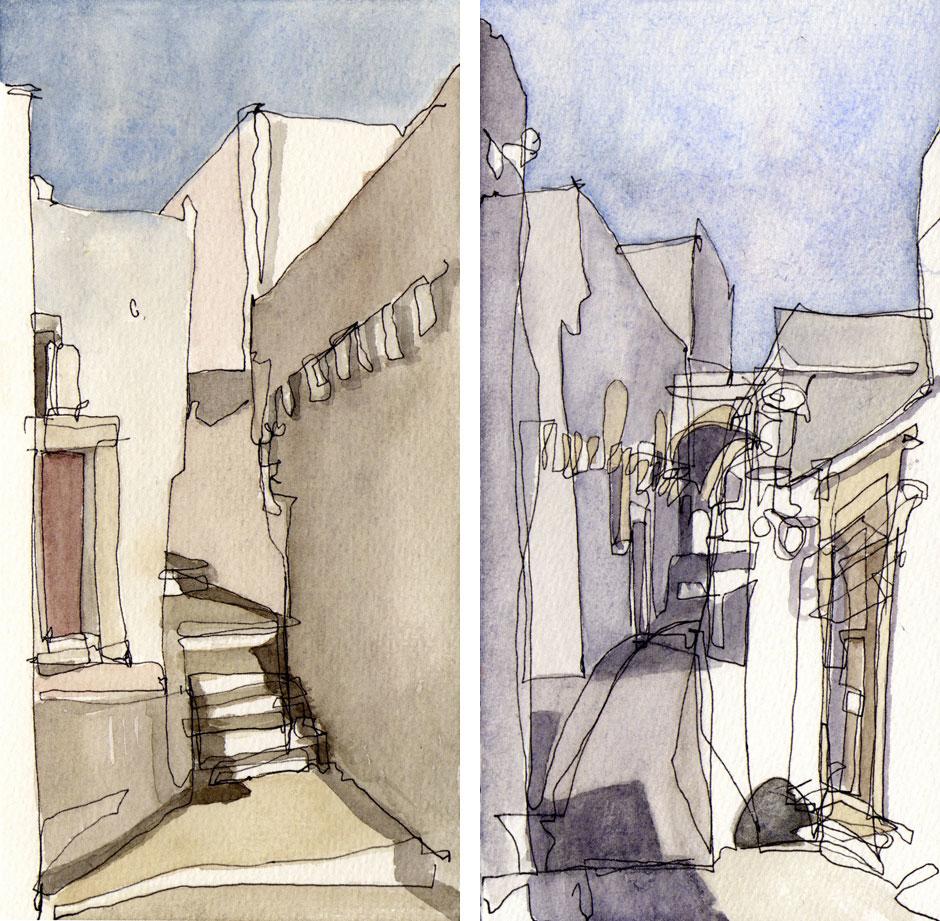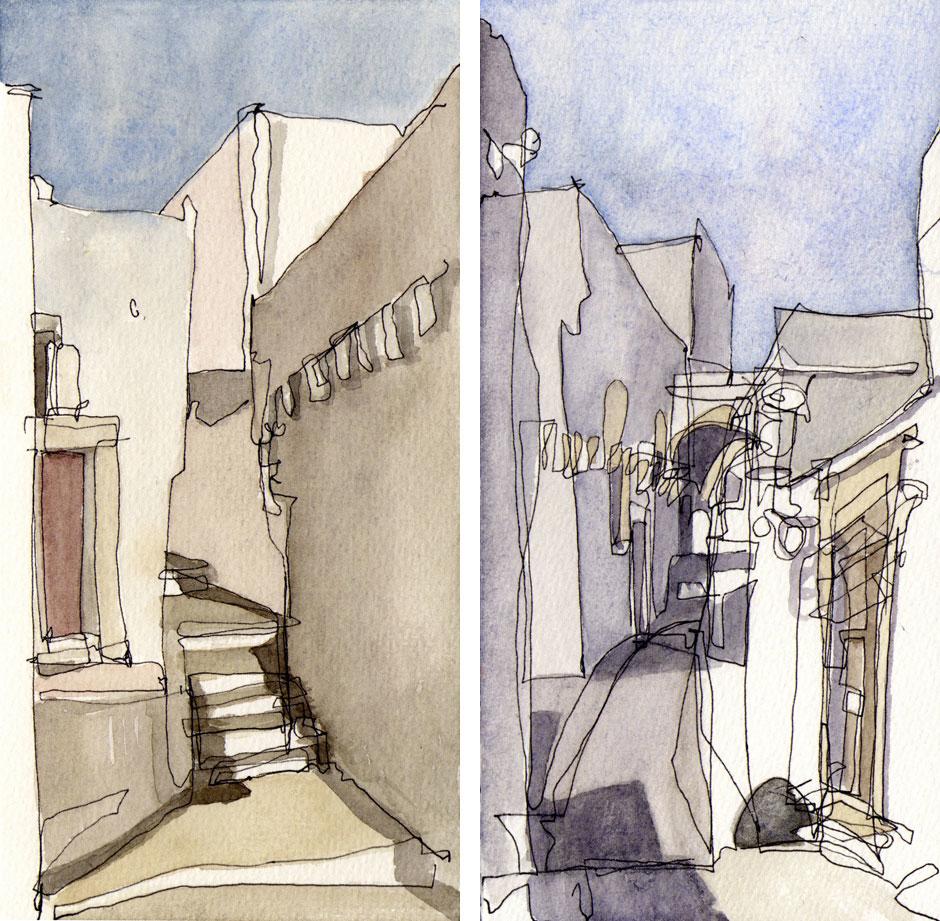 Patmos, steps that lead from one alley to another alley | Patmos, on an otherwise grim day | 2010, ιnk and watercolour, 20 x 10 cm.
Πάτμος, σκαλάκια που οδηγούν σε σοκάκι από άλλο σοκάκι | Πάτμος, μια μουντή, κατά τα άλλα, μέρα | 2010, Μελάνι και ακουαρέλα, 20 x 10 εκ.